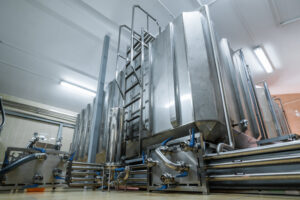 ENERGY MANAGEMENT FOR THE FUTURE
We are convinced that "energy management of tomorrow" must be one thing above all: future-proof. Those who choose enerchart attach importance to future-proofing in many dimensions: integration, technology, scalability, security, and cost-effectiveness. We offer you the ideal platform for energy management according to ISO 50001 while supporting the digitalization of your company.
ENERGY MANAGEMENT IS DIGITALIZATION
Energy management is more than just software. Energy management means the gradual interconnection of your company with meters, sensors, and other components for measuring, controlling, and monitoring energy flow. The Internet of Things (IoT) plays an important role here: the use of current and future IoT technologies for energy management is a particularly efficient form of digitalization. enerchart was created precisely for this purpose. The system is a high-performance energy specialist that fits perfectly into the process of your digital transformation—it even drives it.
Discover the manifold possibilities of enerchart, maximize the economics of your system by creating additional added value and look forward to fulfilling your very special needs and requirements.