There's a German proverb that says, "What's three's too long is two's too short." A standard system with such a high degree of adaptability as enerchart may often be the ideal solution—but not always. In some cases, the specific requirements of a company completely rule out an off-the-peg solution. No problem: if necessary, we will tailor enerchart 100% to your needs.
We build special interfaces to your own third-party systems, customized user interfaces, drivers for your own hardware components, highly individualized reports, and additional apps or the mapping of your processing and business processes in enerchart. As enerchart's architecture is highly modular, we remain compatible with future updates of the standard system in most cases, even if you need to make individual adjustments.
Small adjustments (e.g., connections to special hardware or IoT clouds) can usually be made quickly and cost-effectively according to specification. For extensive adaptations or even new constructions based on enerchart components, we involve you in an agile development process with our software experts. Get to know us better at krumedia.com.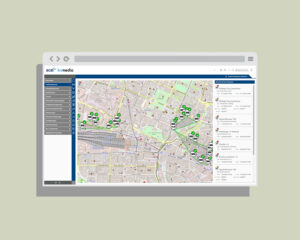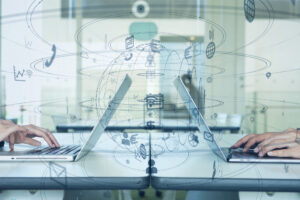 WITH FORESIGHT TO DIGITALISATION
With enerchart as your energy management specialist, you will rarely have to make adjustments. But we would like to offer you more: the use and integration of your energy and sensor data into the digitalization of your business processes. Maybe not yet today, but possibly tomorrow. A highly adaptable energy management system with the option of an individualized version is a significant strategic advantage.
By choosing enerchart today, you are laying a solid foundation for the digital transformation of tomorrow.